No Trademark yet?
If you are looking to get a trademark
1. Fill in the details to Proceed Further
2. Submit your Trademark via Amazon IP Accelerator
Need any guidance with regards to online Trademark Registration, please feel free to contact us at 08029620143, 9560067306, 9108840766
We are specialist in Trademark Registration for many Sellers on Amazon!.
What is Amazon's Brand Registry?
"For brand owners, enrolling in the Brand Registry provides access to powerful tools to help protect your trademarks, including proprietary text and image search and predictive automation."

How to Enrol in Amazon Brand Registry?
To Enrol in Amazon Brand Registry, Registered Trademark is a Must!.
It is a program offered by Amazon that legitimizes your brand. It also gives you special advantages over non-registered brands.
1. Brand Protection: As a member of the Brand Registry, you can go to the Performance tab on Seller Central's main navigation bar, and select Brand Dashboard to gain access.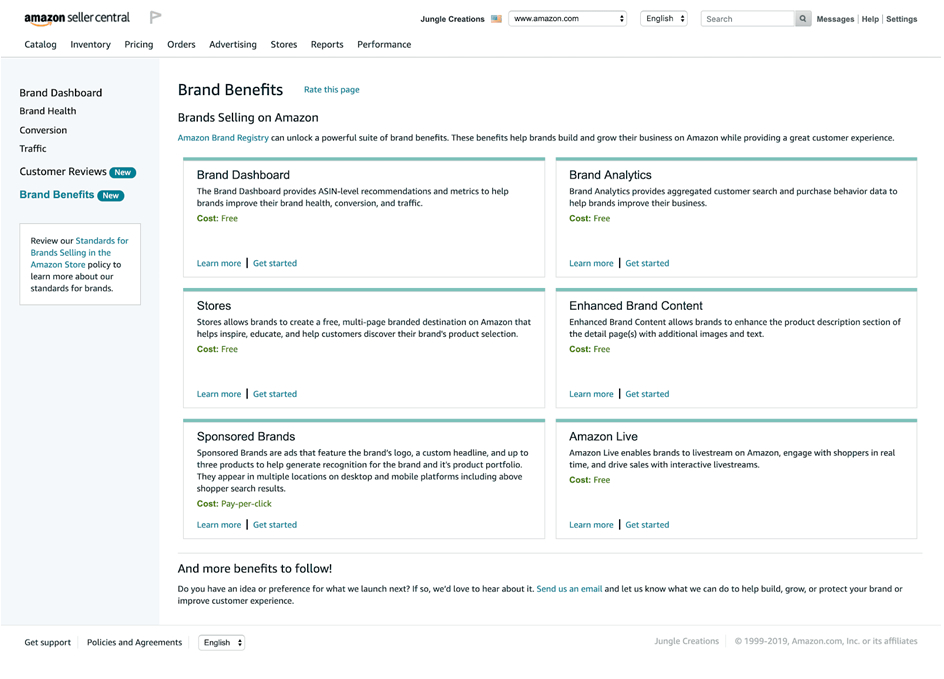 2. Access A+ content- Features of Amazon's Brand Registry is its "A+ Content Manager" . You should be able to find the tool under Brand Benefits, but you can also locate it under the Advertising navigation tab. A+ Content might improve your sales figure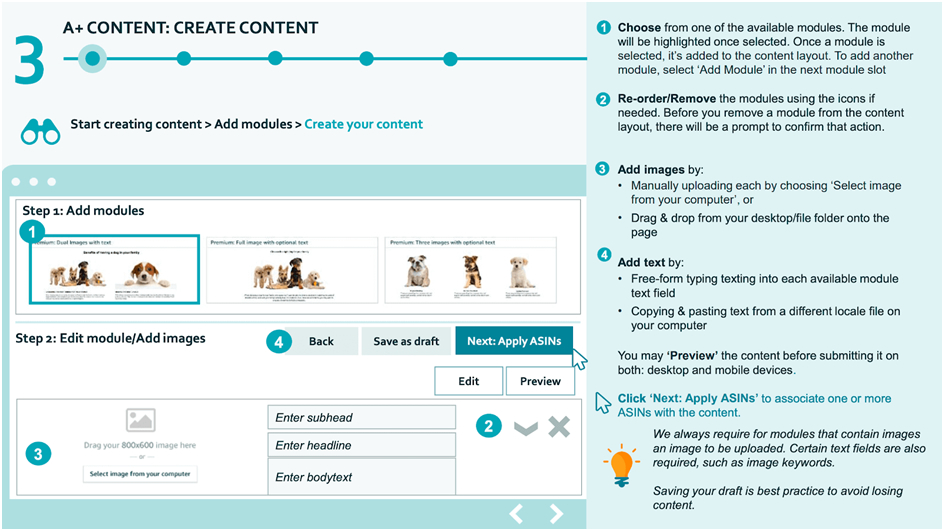 3. In early 2022, we split-tested two of our own product listings with and without Enhanced Brand Content. Here is what we learned: our listing using A+ content had nearly double the conversion rate as the listing lacking A+ content.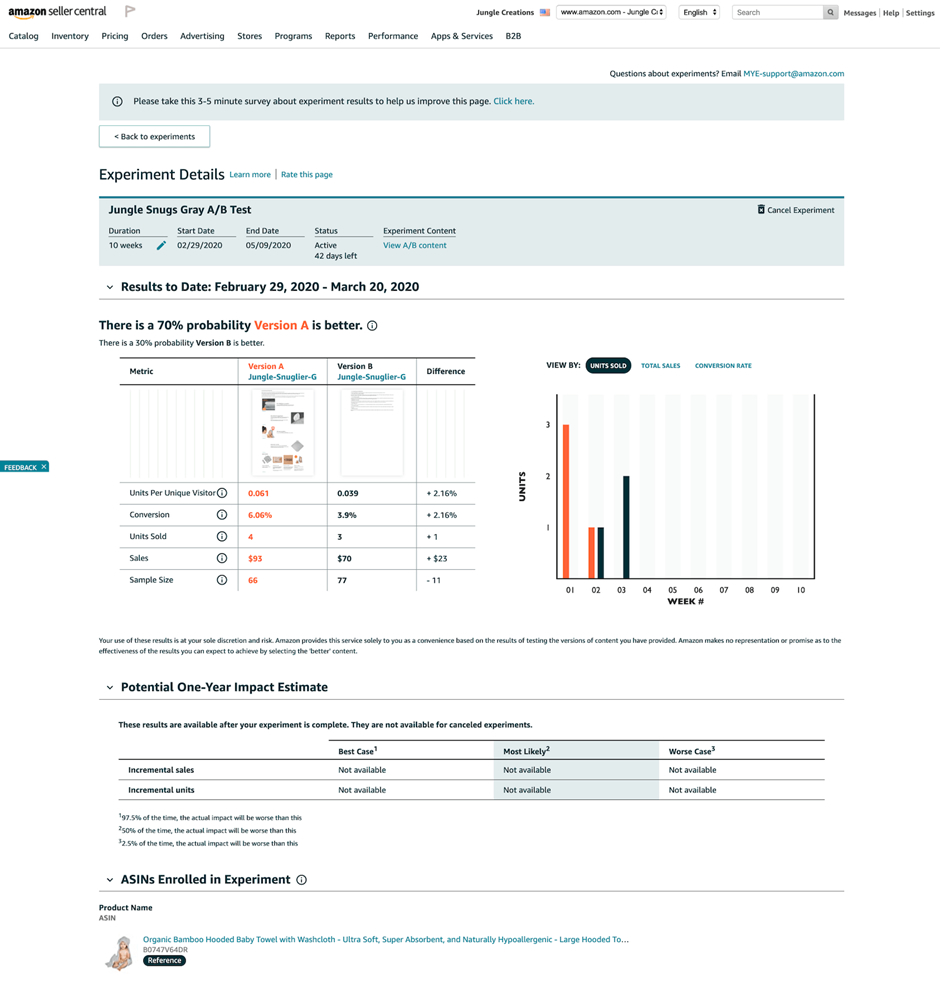 In other words, people clicked on our A+ listing and purchased twice as often as those who didn't see the A+ content.
4. Engage customers with your brand products
Being brand-registered also means gaining access to features that will set you apart from the crowd.
Storefronts and videos will instantly add value to your brand and legitimize your business:
• Products Video: Unlike sellers whose products aren't registered, brand-registered sellers can add product videos to their listings. This can be a huge boost to your conversions, as buyers don't have to guess what your product is or how it works. The video, if done well, could be the difference between a shopper walking away, or pressing the 'Add to Cart' button.
• Amazon Storefront: Stores are often composed of one or more pages, with each page made up of a header and footer surrounded by a number of content tiles. And when you choose to create a store, the step-by-step process is straightforward. You won't need any special skills to get it done!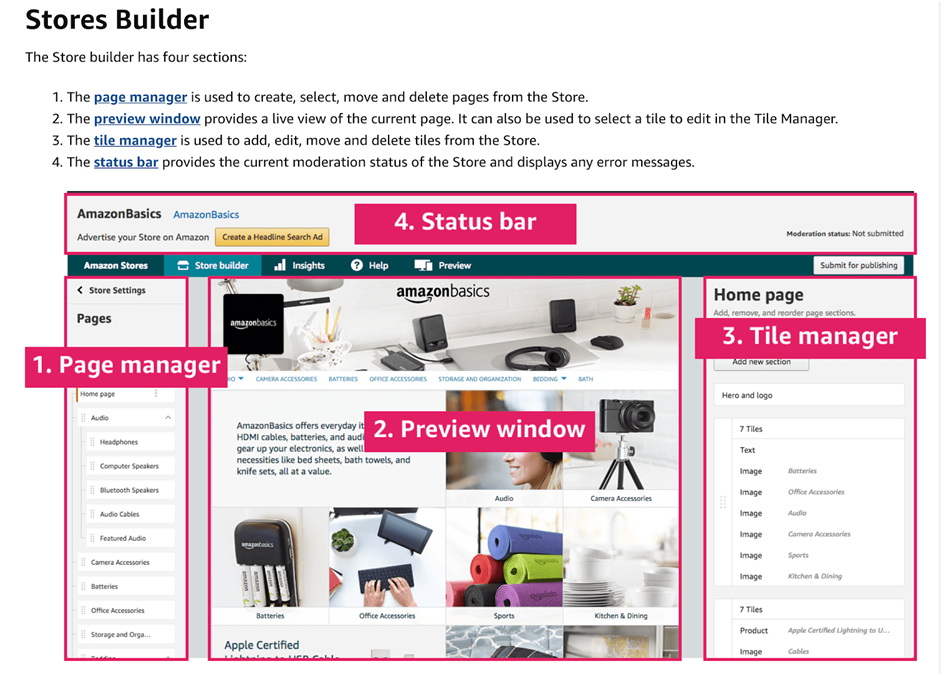 Amazon brand registry requirements
• Trademarks must have a pending or registered and active text-based or image-based trademark.
• To be eligible for Amazon Trademark Registry, your brand must have an active registered trademark in India where you wish to enrol or have a pending trademark application filed through Amazon IP Accelerator.
• Brand Registry is also accepting brands that have a trademark pending registration in a subset of trademark offices .
• The trademark for your brand must be in the form of a text-based mark (word mark) or an image-based mark with words, letters, or numbers (design mark). Depending on where your trademark is registered, eligible trademarks can have different classifications based on their issuing trademark office.
Frequently asked question (FAQ)
---
1. Do you need a trademark for Amazon brand registry?

Yes. As of May 2017, the program requires you to have a registered trademark for your product in order to apply. In the India , that means you need to have registered your trademark with the United States Patent and Trademark Office (USPTO)

2. Is it mandatory to sell a trademark on Amazon?

No, it is not mandatory to have your trademark registered to sell on Amazon/Flipkart, but it is advised to get trademark to avoid brand hijack. Due to the pandemic situation online sales grown exponentially to a large number.

3. How can I add an item on Amazon without brand registry?

Contact Selling Partner Support and provide the error code 5665. Explain that you manufacture a particular product that requires an exemption from the brand registry programme. Attach images of the product and its packaging, clearly showing the brand name. Also, mention the brand name used when creating the listing

4. Sell On Amazon Without Brand Registry

Amazon Brand Registry identifies the owners of brands to Amazon and is designed to help you build and protect your brand. However, you do not have to join the brand registry to sell items on Amazon.
You are only eligible to join the brand registry if you own an active and registered trademark for your products that are active in the relevant country, if you can confirm that you own the rights through the public contact listed on the trademark registration, and if you also have a Seller Central or Vendor Central Amazon account.
To sell on Amazon without the brand registry, contact Selling Partner Support, quote the error code 5665 before explaining that you require an exemption, and attach pictures of the product and its packaging.

5. Amazon Brand Registry requirements

Documents Required for Amazon Seller Registration
Here is the entire list of the documents required for registering business on Amazon:
Business registration proof varies based on the business entity in which you are operating the business.
MSME Registration
, Shop establishment Certificate many more are easily considered for Amazon seller registration.
• GST registration is compulsory for Tax Registration Proof to onboard on Amazon portal.
• Bank account details are required for payout the sales amount earned via Amazon portal.
You are equipped with all the necessary documents. Now we discuss the eligibility to register with amazon brand registry and its process.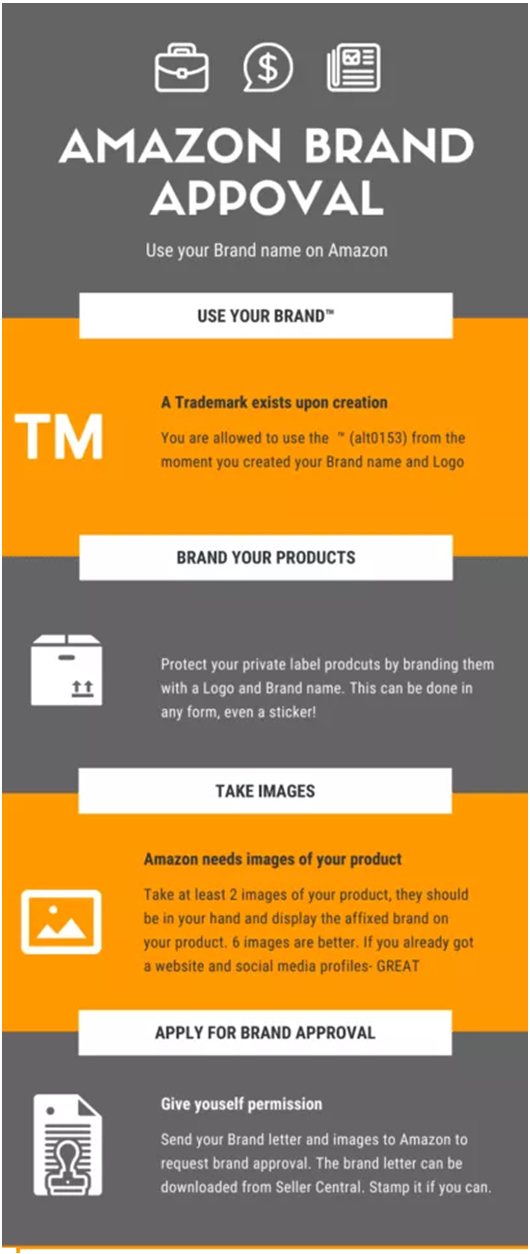 Need Help - Enquiry With us
---